News
The Competition Appeals Committee confirms a 500m IKr fine on Valitor because of serious breaches of the Competition Act.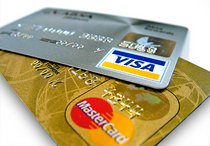 Last
April
the Icelandic Competition Authority imposed a 500m IKr (500m Icelandic Krónur ~ 2,95M Euros) fine on Valitor for abusing its dominant position on the payment card market and violating conditions set in an earlier decision of the authority. Valitor was deemed to have abused its dominant position by actions aimed at its competitor in the market for acquiring services. Valitor priced its acquiring services below variable cost in the years 2007 and 2008. By this predatory pricing Valitor was considered to be more likely to gain contracts for acquiring services for credit cards, but acquiring services for credit cards are considered to be more profitable than acquiring services for debit cards. The scale of the predatory pricing was considerable. This conduct was also in breach of Art. 54 of the EEA agreement.
The Competition Authority also came to the conclusion that Valitor violated two conditions which the undertaking was obliged to abide by, according to a settlement with the Competition Authority, published in its decision no. 4/2008. This involved Valitor's exploitation of confidential information about its competitors' merchant clients in card acquiring. The exploited confidential information was accessible to Valitor via its role as an issuer of Visa payment cards in Iceland.
Valitor appealed the decision to the Competition Appeals Committee and claimed that the appealed decision should be annulled and in the alternative that the administrative fine should be cancelled or lowered.
In a ruling no. 4/2013, issued yesterday, the Competition Appeals Committee confirmed the conclusion of the Competition Authority. The Committee considers these breaches to be serious. The Committee also refers to the fact that the use of payment cards is very common in Iceland.  In the light of this and the importance of the payment card market for consumers and the economy as a whole, it is very important that price is determined by means of a normal market function and that smaller competitors are not illegally hindered in their function as competitors.
In the ruling of the Competition Appeals Committee, there is a special discussion concerning the preventive effects of fines and repeated breaches. The Competition Appeals Committee emphasises that administrative fines are meant to have preventive effects according to the Competition Act and that in this respect the amount of fines is important. The Committee states that an earlier fine, amounting to 385m IKr (~2,3M Euros), was not effective at preventing further breaches by the undertaking.
With reference to this and further arguments stated in the decision, the Competition Appeals Committee confirms the 500m IKr administrative fine imposed on Valitor by the Competition Authority.