Collusion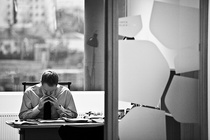 The provisions of Article 10 prohibit any form of anti-competitive collusion among undertakings. This may include the following forms of collusion:
on prices or pricing, margins, discounts or other business terms
on limitations or control of production
on bidding for projects or procurement of goods or services
on sharing markets, e.g. by customers or region
on a fixed resale price of goods or services
Covert collusion between competitors is the most serious violation of the Competition Act, as it can have an extremely damaging impact on competition and thereby undermine public living standards. Collusion of this kind between undertakings almost invariably results in higher prices. Studies presented by the Organisation for Economic Co-operation and Development – OECD – show that the average gain of undertakings participating in price fixing amounts to 10% of the sales price of products or services. The damage to society in such cases, however, is much more extensive and may amount to 20% of the volume of the business affected by the collusion. New studies indicate that the damage may be even more extensive. In other words, buyers, i.e. consumers, undertakings and the government, pay a much higher price for products and services when competitors fix their prices, collude in the preparation of bids or share their markets, than when honest competition takes its course. Such collusion by undertakings is therefore detrimental both to the economy and to consumers. Supplies required by undertakings become more expensive, and in the long run this undermines the competitiveness of industries, causing a reduction in the number of job opportunities. The Competition Authority can impose large fines on undertakings participating in collusion. The fines can amount to up to 10% of the total turnover of the undertaking in question or group of undertakings.
Managers of undertakings participating in collusions run the risk of a jail sentence of up to four years.
Undertakings that participate or have participated in collusion can, on the basis of rules established by the Competition Authority, avoid fines or reduce potential fines by working with the Competition Authority on resolving the case. These rules, which are based on a foreign model, are intended to make it easier for the Competition Authority to eradicate serious crimes of this kind. Consequently, undertakings participating in collusion can benefit greatly from co-operating with the Authority. Further information on these rules and conditions for co-operation can be accessed here.
A summary in English of the most extensive case of collusion ever confronted by the competition authorities in Iceland can be accessed here (PDF file - Open in new Window). The case involved collusion by all the largest oil distribution companies in Iceland. The news item on the rulings of the Supreme Court of Iceland from August 2016 can be accessed here, where the Supreme Court confirmed the ruling of the District Court of Reykjavík from January 19th 2015 in the case of cartels between oil companies. The final decision (in Icelandic) can be found here.