Nordic co-operation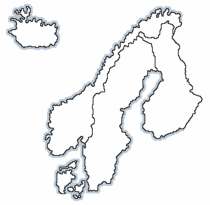 The competition authorities of Iceland, Norway, Denmark, Sweden, Finland, the Faroe Islands and Greenland co-operate on a regular basis.
At the regular meetings of the Nordic competition authorities competition matters are discussed on a general level, as well as changes in legislation and regulations and decisions and judgments in individual cases of general relevance. In these meetings the operation of the competition authorities is also discussed, as well as the swiftness of procedure and the results of the work.
The Nordic competition authorities also have common working groups that work on specific projects. The working groups also work annually on specific projects and publish their results in reports issued by the Nordic competition authorities. The report on the pharmacy and pharmaceutical sector in the Nordic countries (2008), the report on competition policy and green growth (2010), and the report on competition policy in the Nordic countries towards 2020 (2013), are examples of such reports.

There is also in effect an agreement between Denmark, Iceland, Norway and Sweden on co-operation in competition matters. Available here