Changing in price marking meat products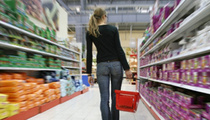 Last Mars a new regulation in price marking in several meat products took place. This changes means that meat product companies will stop pre marking their standard weight products for groceries stores. That includes most types of sausages, ready to go meals and most of toppings. The meaning of pre marking meat products is when meat product companies or other suppliers mark their product with a whole sale price and the price is therefore a part of the information on the product from the product company.
In June the same will apply to other meat products that is not in standard weight for example sheep legs, chicken breasts and other. From that day forward pre marking meat product will be a part of the history in most way.
These changes a part of a putting to a end and stopping violations that Hagar (operator of the Bónus retail chain, among others) and specific meat product companies were found guilty of.
Here is some information in Icelandic about the cause of this case:
Decision no. 33/2010
Report no. 1/2008 Trade agreement and other cooperation in the food market
Q&A (available soon in English)