related articles
Ragnheiður Elín Árnadóttir, Minister of Industry and Commerce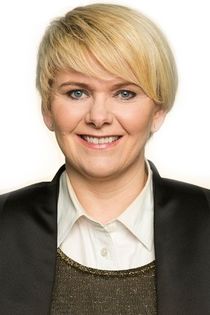 Ragnheiður Elín Árnadóttir became Minister of Industry and Commerce on 23 May 2013.
She was born on 30 September 1967. Her husband Guðjón Ingi Guðjónsson is a managing director; the couple have a total of four children.
Ms Árnadóttir is an MP of the Independence party, which is a right-wing conservative party in Icelandic politics, and served as chairman of the party caucus 2010-2012.
After graduating from the Women's College in Reykjavík, she completed a BA degree from the University of Iceland in 1991 and subsequently an MS degree in international relations from Georgetown University in the US.
From 1995-1998 she worked for the Icelandic Export Council.
Ragnheiður Elín Árnadóttir was assistant to the Minister of Finance 1998-2005, assistant to the Minister of Foreign Affairs 2005-2006 and the Prime Minister's assistant 2006-2007.
Parliamentary Career
She was first elected to the Althingi for the Independence Party in the Southwest Iceland constituency in 2007 and in the South Iceland constituency in 2009.